Would you like to learn more about your breathing patterns and how they are affecting your health, fitness and stress levels?
Would you like to breathe more freely, feel calmer, sleep better, and have more energy?
Would you like to develop your own meditation practice by creating a foundation using functional and intentional breathing with relaxation?
If any of these resonate with you then joining a small group Breathing course is a great place to start.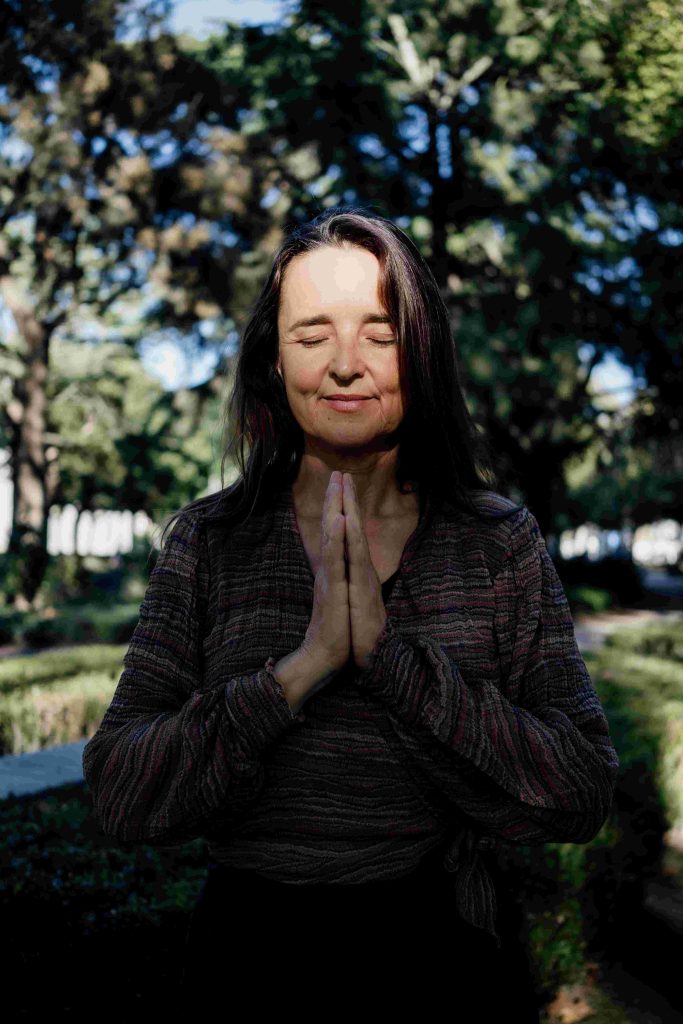 When we breathe well our breathing is light, slow, quiet, regular and through the nose during rest, sleep and exercise.
Less than optimal breathing is typically upper chest, shallow, fast and hard, and often may be through the mouth.
We don't always notice poor breathing patterns but they are common.
They may be associated with conditions such as asthma, hayfever, insomnia, snoring, sleep apnea, anxiety, stress, trauma, racing mind, PTSD, and many other chronic conditions.
For example 75% of people with anxiety have breathing dysfunction. And 50% of people with lower back pain also have breathing dysfunction.
Even those with functional breathing can further improve their breathing to be fitter, have more energy, have more endurance and a quicker recovery after exercise.
The breath is also a powerful means to bring us into presence, to become more aware, more patient, and to be able to get out of our thoughts and experience the fullness of life and our spiritual nature.
In these small group classes you will learn how to breathe better, to recognise and correct unhelpful breathing patterns, and to understand the connection between the way you breathe and your mental and physical wellbeing.
Through simple regular practices you will be able to make changes to your habitual and automatic breathing patterns; not just while you practice but all the time.
These classes combine the wisdom of Yoga Pranayama and the Butekyo Method to provide you with a comprehensive understanding and practical tools to make permanent and positive changes to your wellbeing, personal growth, and happiness.
Note: Nicky also offers private 1:1 sessions in person in Marlborough, New Zealand or online from wherever you are.
NEW Breathing 3-week series starts Sunday 3 December 2023
Witherlea, Blenheim (in person)
These 3 sessions will help you to learn more about your breathing and how closely it is related to your mind and emotional state. Breathing better has many health benefits and can help improve your fitness, focus, awareness and sleep. It is one of the most effective ways to release stress and to help you prepare for meditation.
The course includes a simple assessment, an explanation of the science behind why breathing impacts our health so much, simple practical breathing exercises, support materials (home practices that suit your individual needs and short audios to guide you), and a What's App group to ask questions and get my support during the course.
Saturdays 9:30am to 10:45am in Witherlea, Blenheim, Marlborough (limited places) on 11, 18, 25 November 2023. THIS COURSE IS NOW FULL.
Or Tuesdays 6:00pm to 7:15pm in Witherlea, Blenheim on 14, 21, 28 November 2023. $120 NZD. THIS COURSE IS NOW FULL.
Or Sundays 10:00am to 11:15am in Witherlea, Blenheim, Marlborough on 3, 10, 17 December 2023. Book below.
Virtual (online) Breathing 4-week series starts Saturday 11 November 2023
This class is Online via Zoom with replays available if you miss any sessions. Details are as above but we will meet for one more class. $150 NZD.
"The best thing is the breathing and the help the meditation has given me with my sleep and health issues."

Donna – Yoga Student
"Inner peace. Awareness. I love the breathing, everything follows seamlessly and time is yours as you move in and out of the practice."

Toni, Yoga Student