Timetable for classes
Ancient's Best Kundalini Yoga Classes in 2017
Classes are run in blocks and are limited to 9 students.
Kundalini Yoga uses techniques such as breathing, movement, mudras, meditation, relaxation and sound to draw your focus inward and awaken your self awareness and true potential. The class environment is very cosy and the practice allows you to participate at your own pace and level, and in your own time.
Fees
Ten weeks series: pay $120 for full ten weeks or $70 for first five weeks and $70 for second five weeks
Four week series: $60
Five week series: $70
Payment is necessary before classes start to hold your place and is non transferable, and non refundable.
Enquire and signup today via email or phone.
2 Mar - 4 May
Ten classes
Thursdays 9:30am - 11am and 6pm - 7:30pm

25 May - 27 Jul
Ten classes
Thursdays 9:30am - 11am and 6pm - 7:30pm

10 Aug - 31 Aug
Four classes
Thursdays 9:30am - 11am and 6pm - 7:30pm

7 Sep - 9 Nov
Ten classes
Thursdays 9:30am - 11am and 6pm - 7:30pm

16 Nov - 14 Dec
Five classes
Thursdays 9:30am - 11am and 6pm - 7:30pm
Breathing Workshops
Improving your breathing is the key to managing your thoughts and increasing vitality
Monthly Breathing Workshops
This class is designed to help you understand and improve the way you breathe and how that influences your thoughts and self control. You will learn some useful and simple techniques that you can continue to use in your daily life. Run on the last Thursday of each month at our Witherlea clinic or at other times by arrangement. Next class Thursday 26 October 4-5pm ($20)
Corporate Breathing Workshops
These workshops can be held in-house in a meeting room or similar. Designed to help attendees breathe better – more slowly and more deeply and in a way that will help them to be more relaxed yet more attentive and focussed. This helps to reduce stress and improve effectiveness on the job. A great addition to your health and safety program. $150 for a one hour session, limited to a maximum of 10 attendees.
Meditation Workshop
Gain an understanding of the 4 approaches to Yoga, learn different meditation techniques, and discover what techniques are suitable for you. Meditation can help you improve your concentration and focus, and understand the meaning of accepting things they way they are. Our next workshop is planned for the 28th of May 2017 (9-10:30am) with Vaidyar Mani from Singapore. Cost $25
Yoga Instructor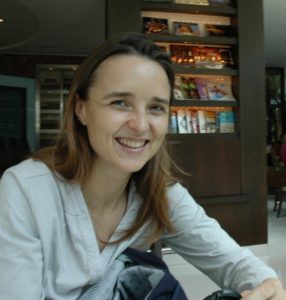 Nicky Hewett
Yoga Instructor & Ayurvedic Consultant
I was introduced to Kundalini Yoga in Bangkok, my home for 11 years, and have been practising and studying Yoga as a serious discipline and integral part of my life since 2001. I completed my teachers training in Bangkok and am certified by the International Kundalini Yoga Teacher's Association in the US.
I have also studied Ayurveda since 2004 and received a certificate from Ancient's Best Singapore in Ayurvedic Medicine in 2006 and additionally completed a Certificate IV in Ayurvedic Lifestyle Consultation from Equals International in Australia in 2015.
As a teacher I would love to see students realise their immense potential and inner strength and to develop a regular daily practice of their own so they can personally experience Yoga.